Llamas For Sale
We are currently offering the following llamas for sale:
---
Pitchfork Alberta Crunch
Single Female - Born 2013-10-15
Sire: HI TRL Alberto Jr Dam: HI TRL Cinnamon Crunch
$1000.00 SOLD
Non-breeding female, healthy and trouble free, easy keeper.  Outstanding livestock guard (raised with sheep). Halter trained, loads and leads, easy to groom and trim feet. Would make an excellent 4H or pack llama. 
Her nose is slightly curved to the right with respect to her lower jaw. This abnormality has been evaluated by a vet and has no effect on her health.
---
Choo Choo Charlie
Single Male - Born 2017-09-07
Sire: Pinot Gris Dam: HI TRL Cinnamon Crunch
$1500.00 SOLD
A nicely balanced, correct yearling male. Halters and leads, easily handled. Large genetics on dam and sire side, but Choo Choo himself is smaller so far due to being delivered about two weeks early. Great classic / ccara genetics top and bottom, excellent stud prospect. Good 4H and companion prospect, showing good guarding instincts like his older half-sister, Alberta Crunch.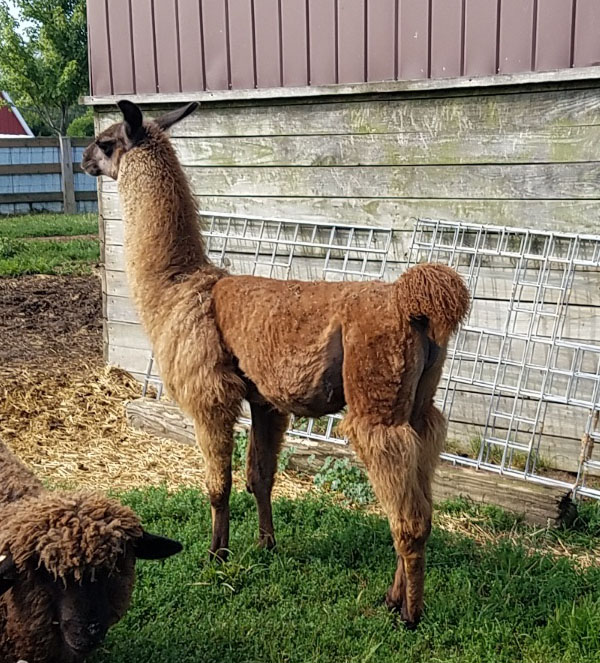 [caption id="attachment_4080" align="aligncenter" width="400" caption="Dam - HI TRL Cinnamon Crunch, 50""]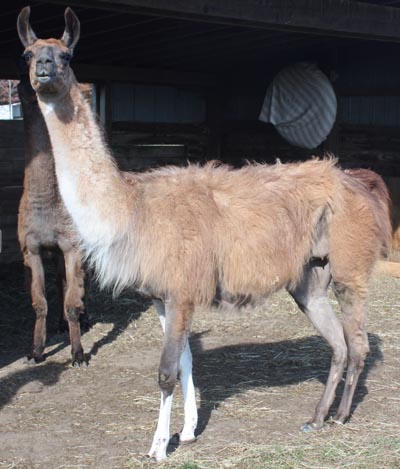 [/caption][caption id="attachment_4082" align="aligncenter" width="547" caption="Sire: Pinot Gris, 48" (Highline Trails top and bottom)"]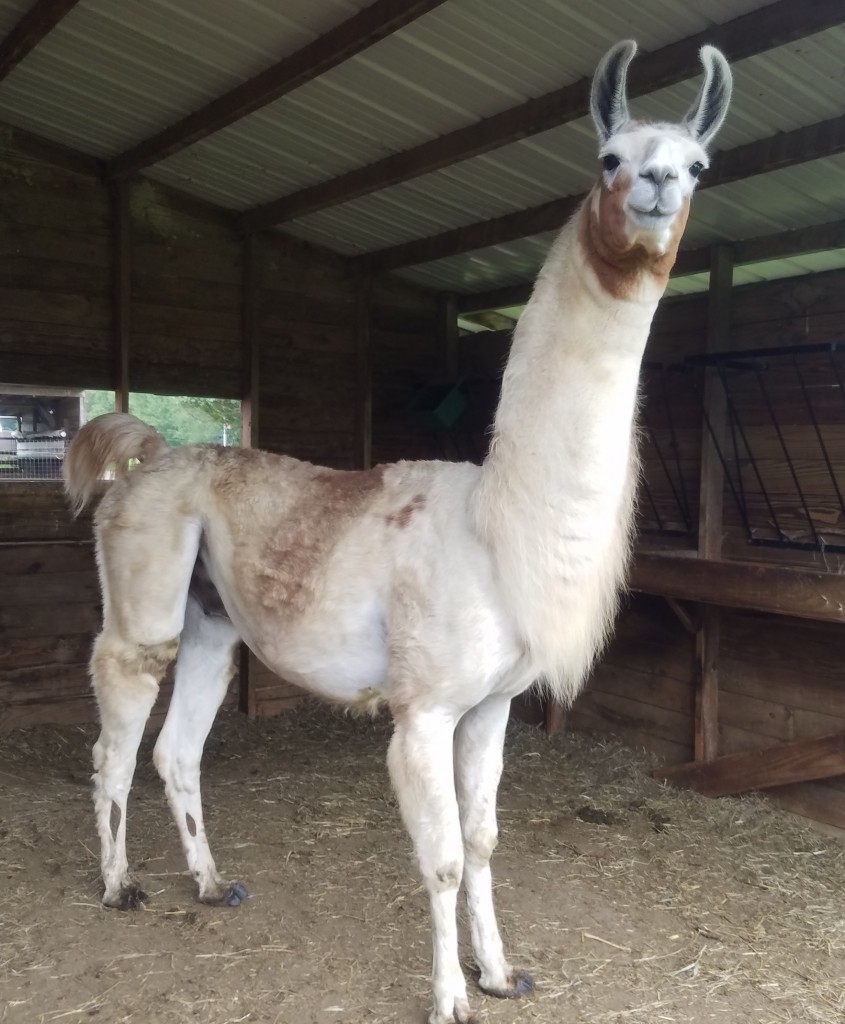 [/caption]
12,174 views