Pelts
After all, they can't ALL be breeders!
When we do decide to cull our lambs, we try to make the most of this unfortunate reality. The meat is, naturally, the most immediate and delicious product of these decisions, but the pelt provides a more long term return. All of our pelts are from unshorn lambs with 3″- 4″ of fleece, tanned washable. They have not been hot-combed, so the Romney crimp, lock and luster is preserved. They make the best and most unique baby shower gifts ever — babies just love them! (see picture below) Other uses include car seat covers, wheelchair seat covers, throws for sofas and chairs, wall hangings or other display uses, and more. Some even purchase them to cut up and use to make doll hair or Santa beards.
All processed pelts are stored in our smoke-free household. Any flaws are noted and pictured. Holes are 1″ or less (butcher cuts) and are not visible from the top. Measurements provided are the longest and widest dimensions of the pelt. Shipping and insurance (via USPS Priority) is extra. Laundering instructions are provided.
We generally have a few pelts available for sale at all times, varying in size (30- 55 inches in length), color (white or natural colored) and price ($50 to $150).  See below for what we currently have available.
---
Measurements: 32 x 20
Fleece Length: 1.75"
BFL X Teeswater lamb fleece. Super soft and lustrous, with good cushioning.
$115.00
---
Measurements: 33 X 22
Fleece Length: 2.00"
White Romney lamb. soft and dense. One small hole near edge, undetectable from wool side. Good cushioning.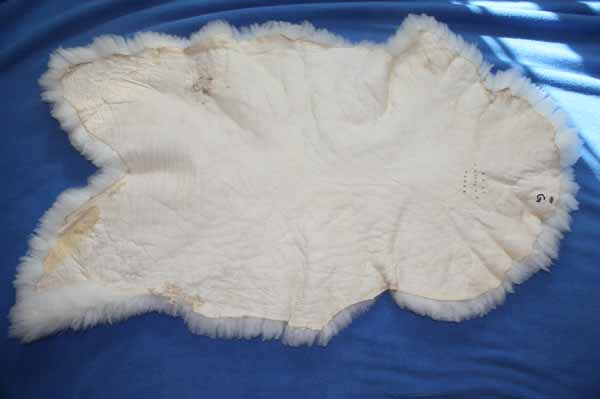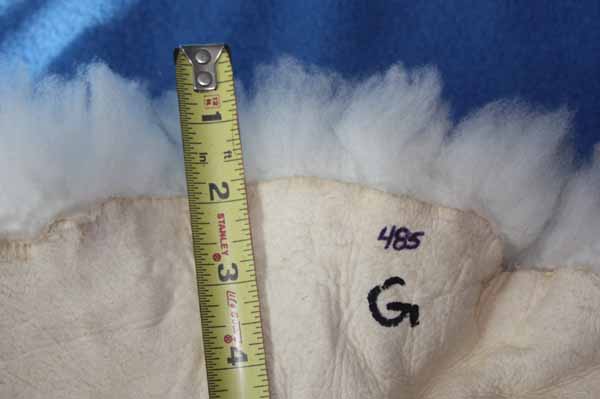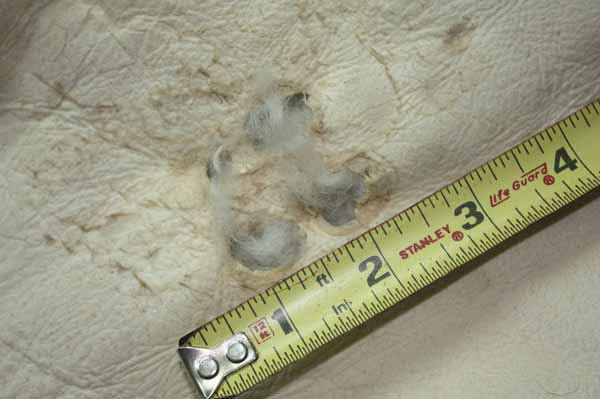 $100.00
---
Measurements: 30 X 23
Fleece Length: 1.75"
Very dark Romney lamb pelt. Soft and dense. Good cushioning. Slightly irregular in shape.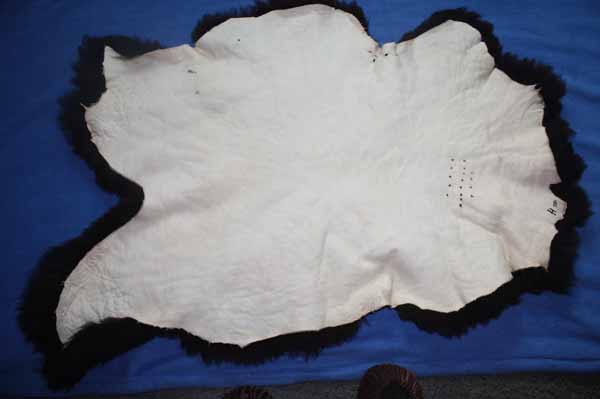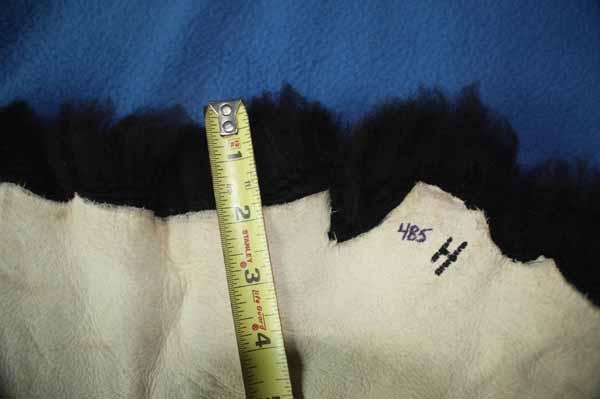 $90.00
---
366-1 Teeswater lamb (craft pelt)
Measurements: 29.5 X 17.5
Fleece Length: 2.00"
Soft, silky, and lustrous,  this  pelt is not very pretty as a single piece, but it will work beautifully as part of a craft project or as trim for a garment. 
$40.00
25,208 views