We have two bred ewes and one ewe lamb entered in the sale. 
PFR 932 TW – See pedigree below; QR at Codon 171
Sired by Kalina 514, this ewe has length, correctness and capacity with a beautiful, bold fleece. Pictured untrimmed in her "work clothes." Exposed to Thor, our new ram from Southern Oregon Romneys, for February lambs.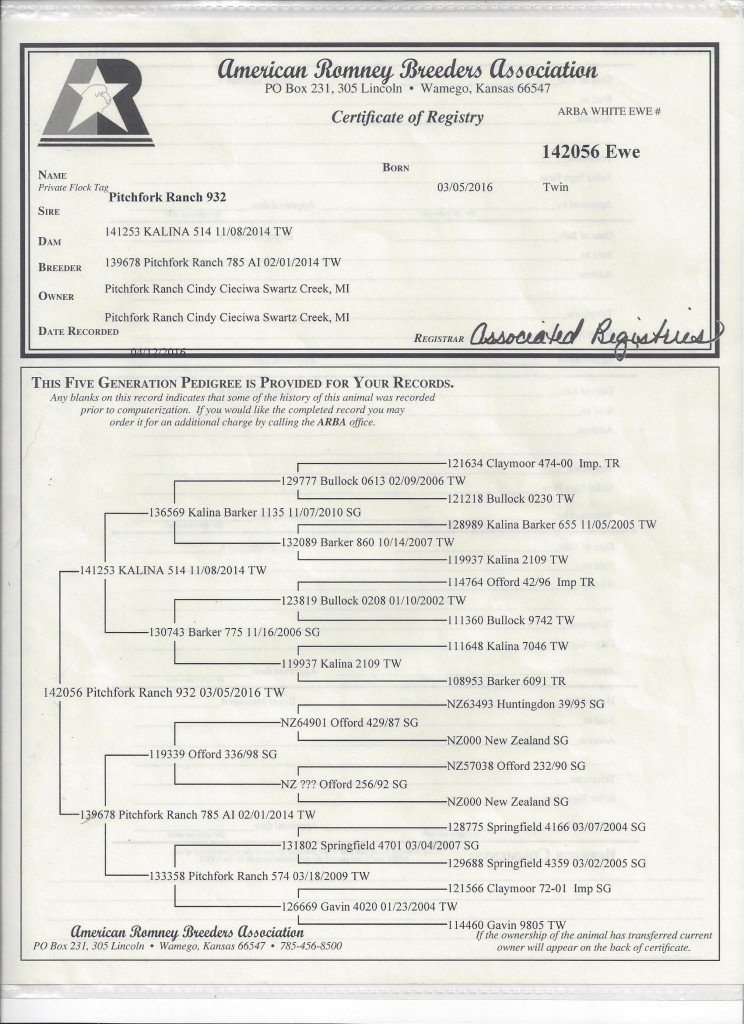 PFR 924 S – See pedigree below;  QR at Codon 171
A beautiful, large-framed brood ewe with excellent spring of rib and tons of breed character. Heavy shearing, attractive fleece. Pictured unfitted.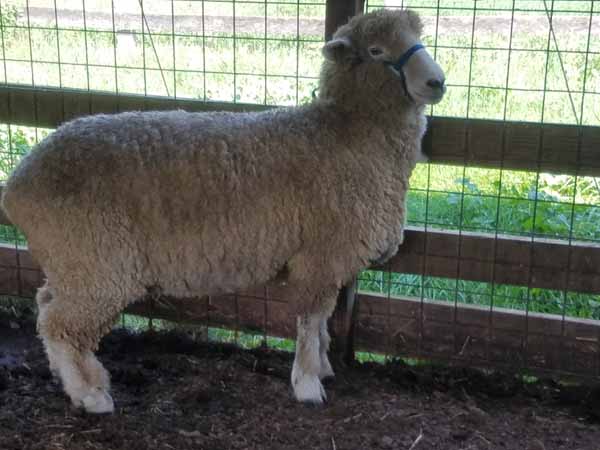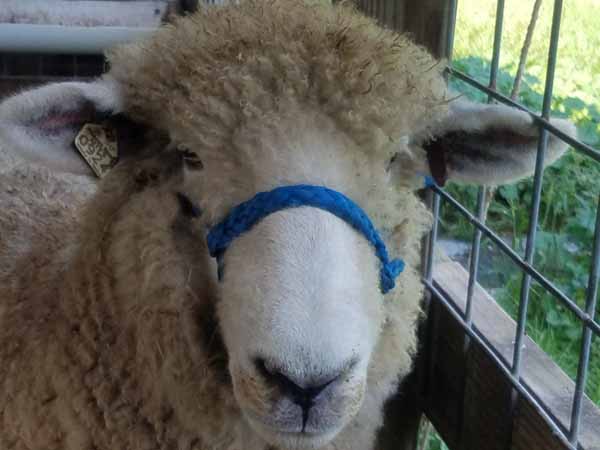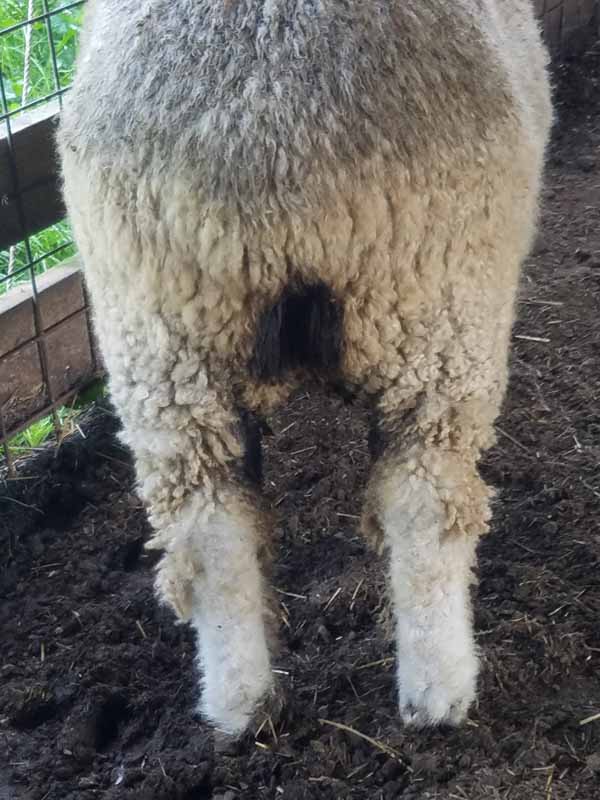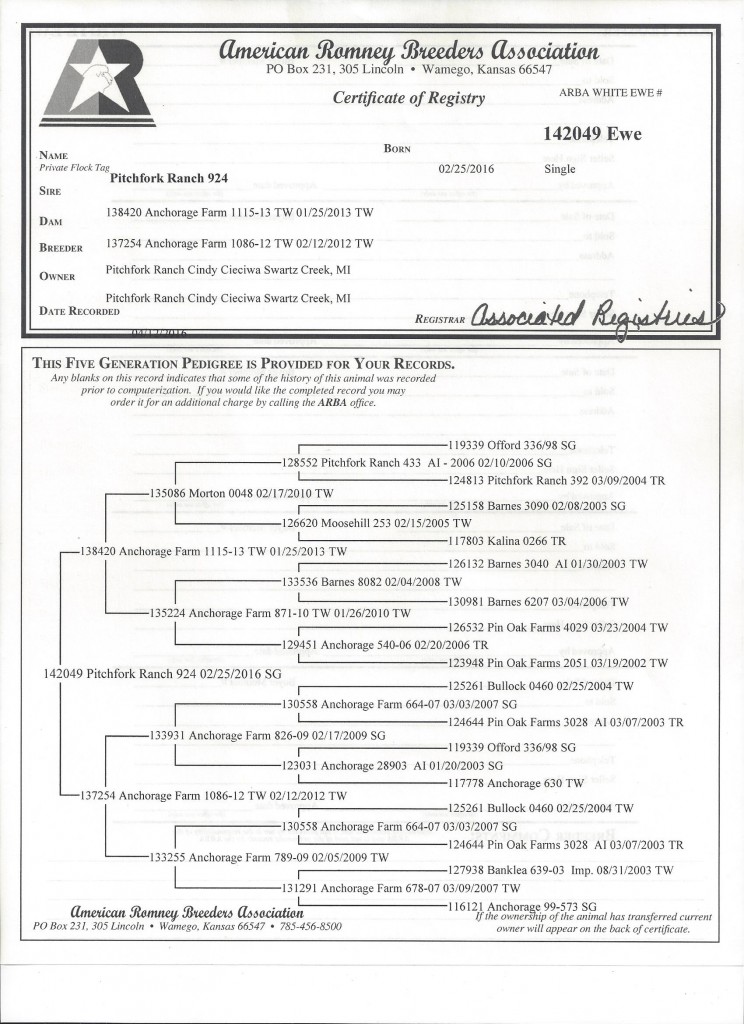 PFR 1029 S – See pedigree below – QR at codon 171
One of the best ewe lambs this year. Gorgeous fleece on a growthy frame, capacious and long in the loin. Shows very well and will be a great brood ewe.  Pictured several weeks after fitting for Michigan Fiber Festival.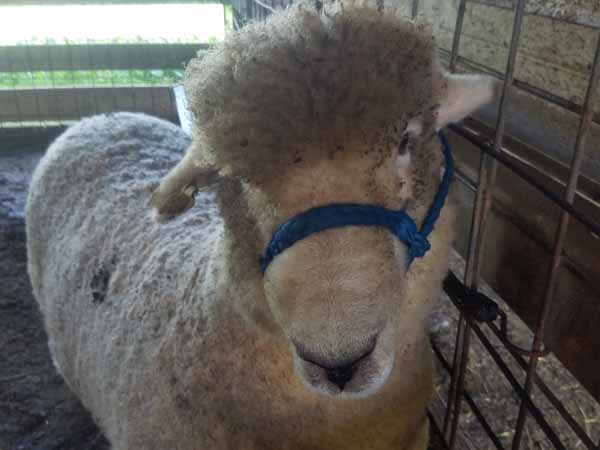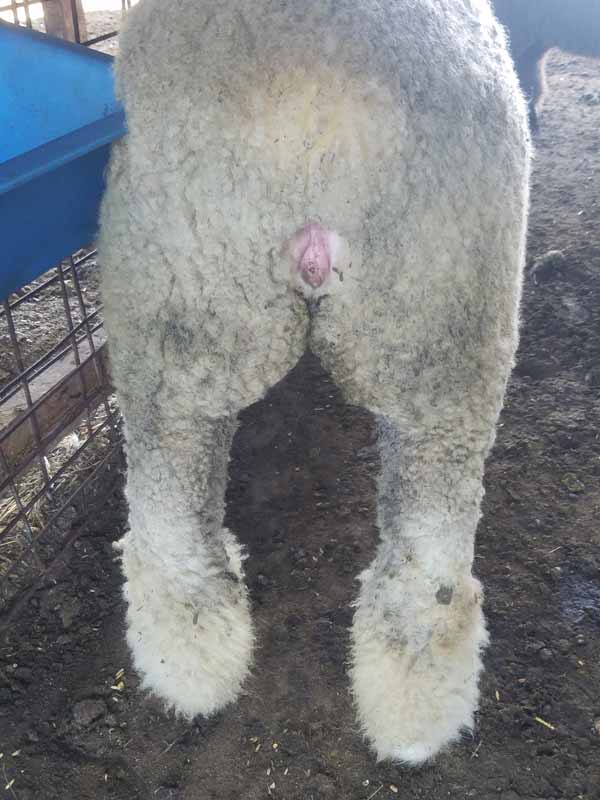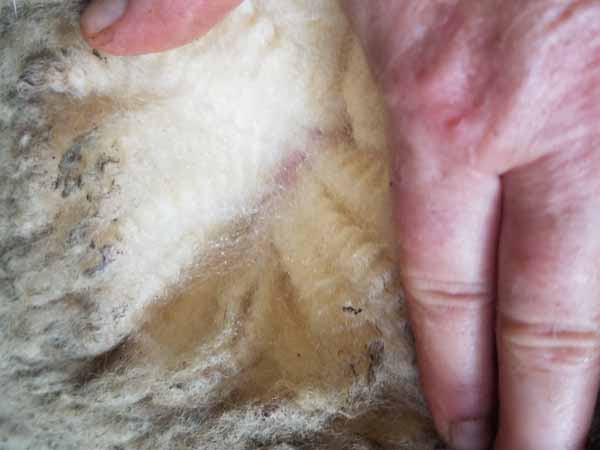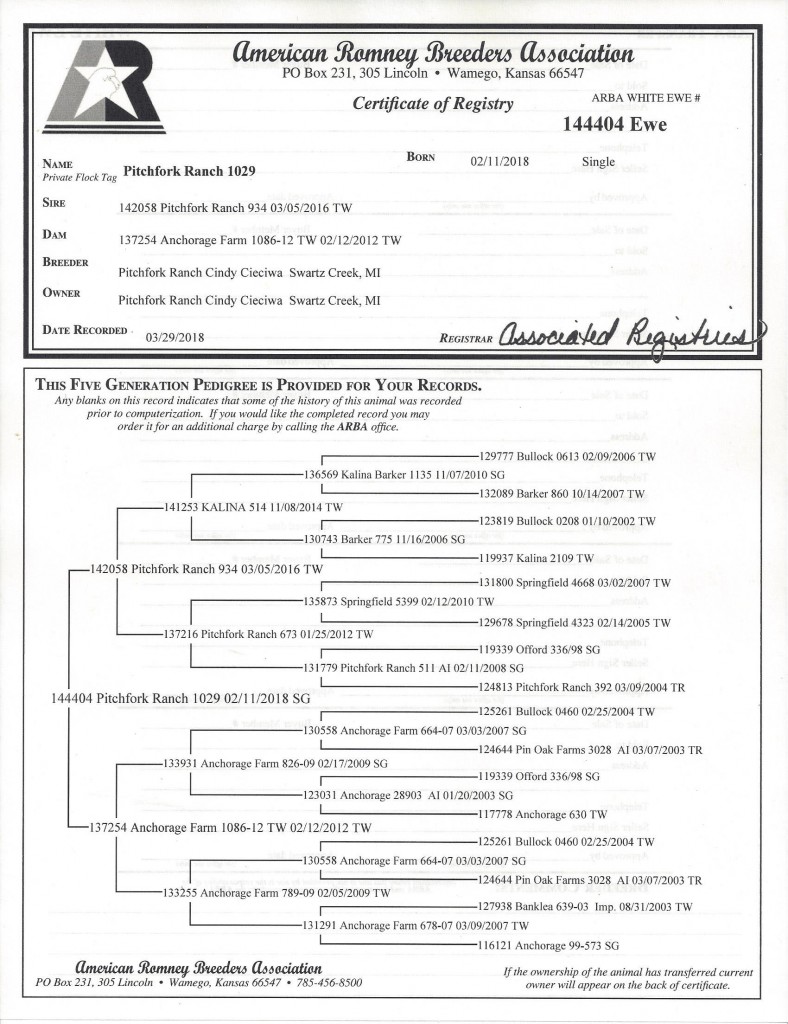 { 0 comments }
758 views