Teeswater Fleeces
To order, please send us an email at pitchfork@usol.com. Indicate which fleece(s) you are interested in and your zip code. We will figure shipping and send you a PayPal invoice, unless you request another payment method. 
We sell clean, well-skirted, premium fleeces. They are guaranteed to be as described or your money back (including shipping!). The price listed is for the entire fleece. Shipping (via USPS Priority Mail unless requested otherwise) is extra and depends upon the destination. You can estimate shipping cost from our ZIP code (48473) to yours at the U.S. Postal Service website. Keep in mind that the box will add about 1.5 lbs to the shipping weight.
All fleeces are shorn and stored in a smoke-free environment.
If you would prefer to receive a ready-to-spin product, we can take the fleece directly to Zeilinger's Wool Processing in not-too-distant Frankenmuth, MI, for a small fee ($10 to cover gas) thereby saving one shipping charge (if you plan to ship it out for processing). Their website is www.zwool.com .
Fleeces are marked as SOLD when we have received payment. Fleeces marked RESERVED have been spoken for, but payment has not yet been received. They may still be available if the interested party does not follow through. We accept Paypal, personal check and money orders. Email us for our mailing address.
Fleeces are either shorn blanketed (covered while growing during the hay-feeding season) or pastured (uncovered while the sheep is on pasture, therefore no hay contamination). All are well-skirted.
---
PFR 1133 5.00 lbs, 5.50" staple length. Shorn April 2022. Unblanketed fleece.
This ewe just did not want to graze in the rain therefore, she is not rain rinsed. There is some grease compared to PFR 1183,  this fleece will wash up a vibrant white with high luster.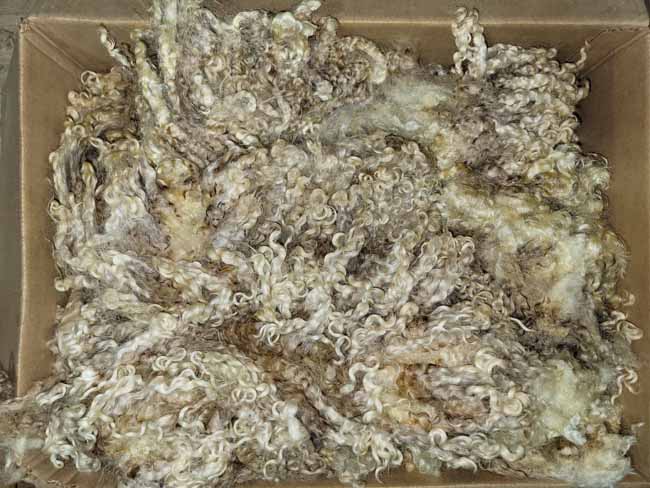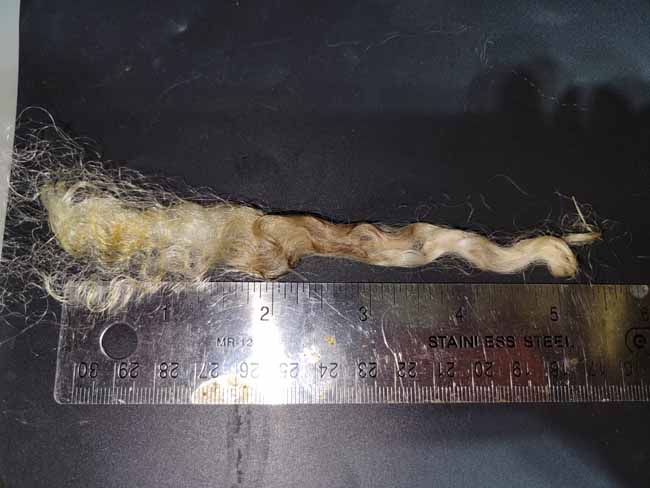 $100.00
---
PFR 1183 3.40 lbs, 5.25" staple length. Shorn April 2022. Unblanketed fleece.
Very clean and rain rinsed (aka low grease!) with incredible luster and separate purled locks. The luster will shine through on any project!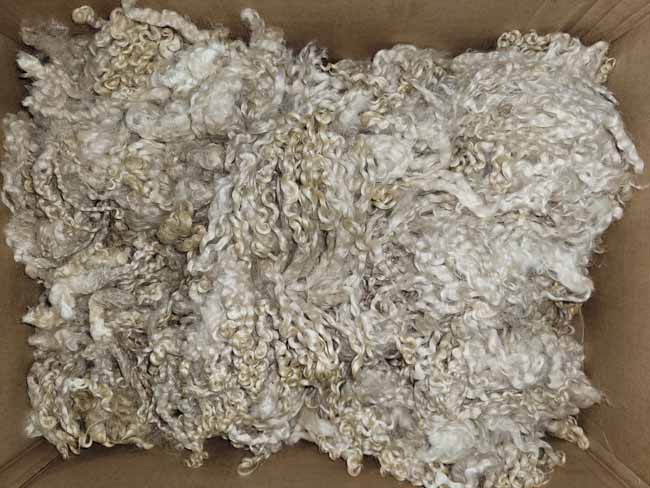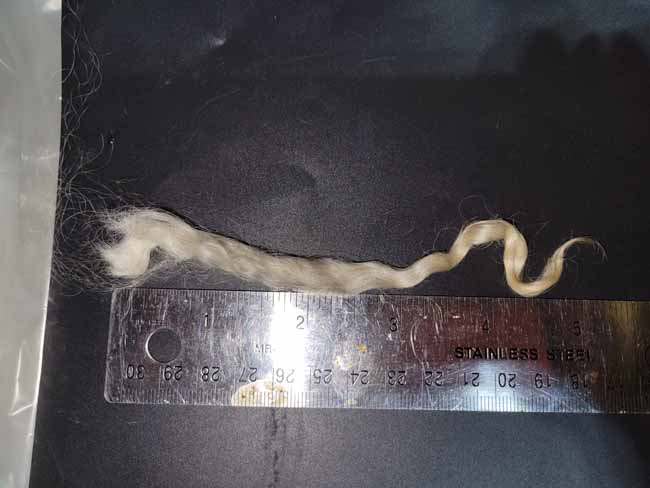 $119.00
---
PFR 1074 - 06/21 6.30 lbs, 5.00" staple length. Shorn June 2021. Unblanketed fleece.
Bold, high luster beautiful locks and curl! This fleece is very clean and white.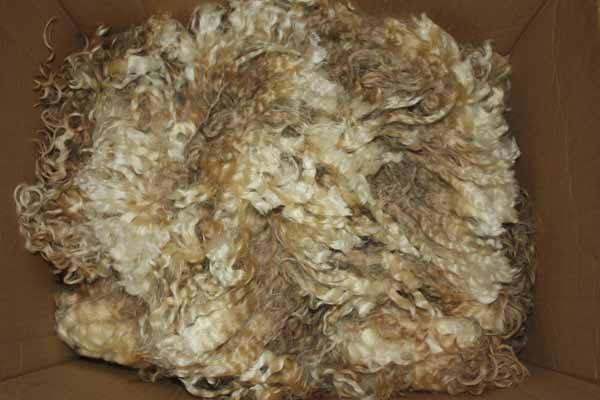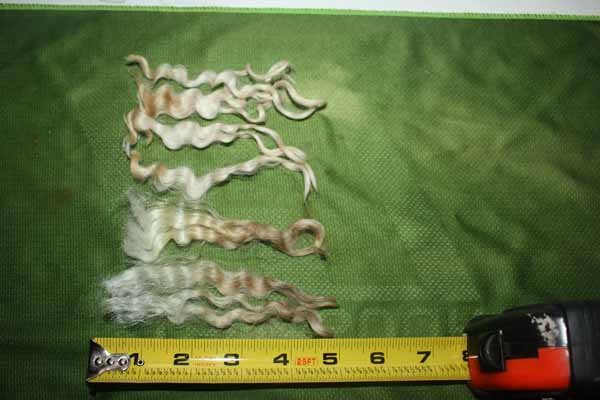 $100.00
---
Teeswater Bulk fleece 50.00 lbs, 6.00" staple length. Shorn January 2020. fleece.
We have Teeswater  bulk fleeces  for $5 per lb plus shipping. Our bulk fleece is composed of fleeces that for one reason or another do not meet our high standard for handspinning fleeces: they may be weathered, a bit webby, a bit short (though all are at least 3 inch staple, most are 5 in.), or have some VM, but all are perfect for felting or machine processing into roving. They have been skirted and and do not contain manure tags or self-felted sections. The photos below represent a sampling of the bulk fleeces.   10 lb minimum purchase. 
$5.00
3,361 views