BFL Lambs For Sale
Please note that, with a couple of exceptions, the lambs were photographed with minimal cleanup and fitting, just enough to give viewers a fair look at the animal.  Our lambs are allowed to roam the pasture or shelter in a three-sided shed; they are not confined to a barn or drylot. They consume grain, grass and hay, although the hay is minimal while the pastures are green. Under most circumstances, our ram lambs have proven capable of breeding in their first season.
We may also have a limited number of "pet" or "fiber flock" quality lambs available, priced accordingly. Please contact us for more information.
We deliver free to the Maryland Sheep and Wool Festival in May and Rhinebeck in October. We can usually arrange delivery to other events.
We are currently sold out of BFL lambs for 2020, new lambs will begin to arrive in January of 2021! Please contact us regarding our reservation list.
---
Pitchfork 1107
Twin Ram - Born 2020-01-28
Sire: Wits End 1827 (Hermie) Dam: Pitchfork 994
$500.00 RESERVED
Black pattern twin ram lamb out of black pattern sire and dam. Staying rather dark at this point.  Excellent rate of growth.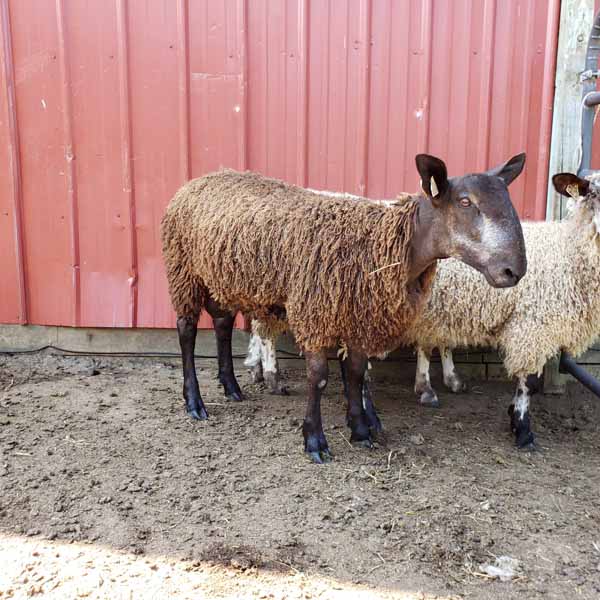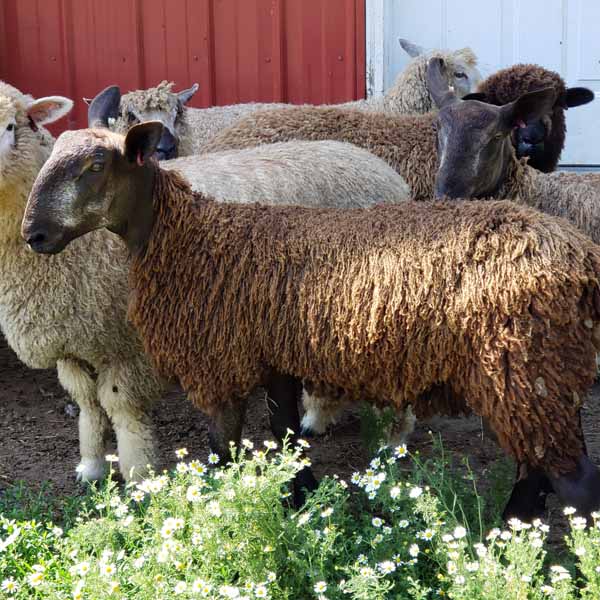 21,452 views