Teeswater Fleeces » Pitchfork 981 - 20
5.50 lbs, 5.50" staple length. Shorn October 2020. Blanketed fleece.
This fleece is very clean, with a great structure and staple length. It would be ideal for creating a felted pelt like the one pictured below, created by Becky Utecht from one of our Teeswater fleeces.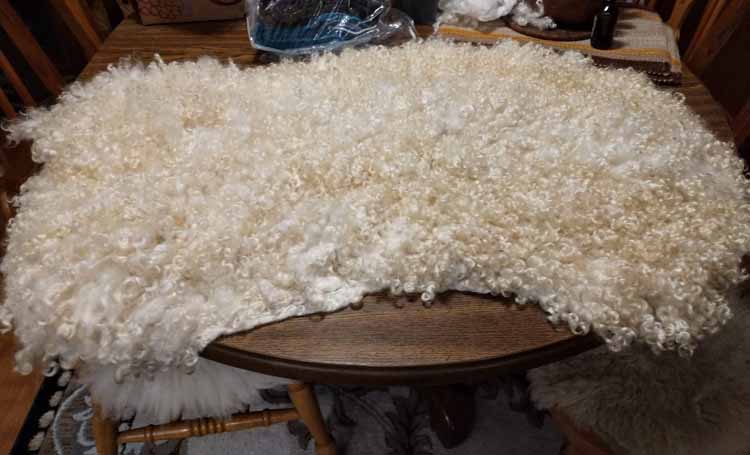 $60.00