Teeswater Fleeces » Pitchfork 981 -19
3.90 lbs, 6.00" staple length. Shorn December 2019. Unblanketed fleece.
This fleece was rain rinsed on pasture and shorn before hay feeding began, so it low grease and clean. The luster, handle and lock structure are excellent. This one has a small (a handful) section of red scourable mark form the ram's marking harness from breeding.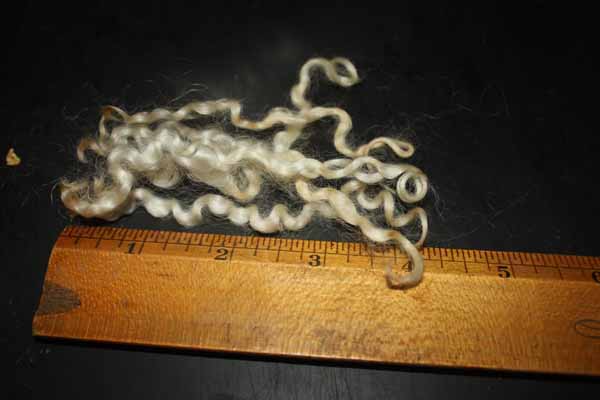 $75.00