Teeswater Fleeces » Pitchfork 980
4.70 lbs, 5.50" staple length. Shorn December 2019. Unblanketed fleece.
Medium sized, distinct locks with shiny luster and buttery hand feel. Outstanding lock and curl structure. This is rain washed so it is low grease. Shorn off pasture, so very little VM. Clean and sound.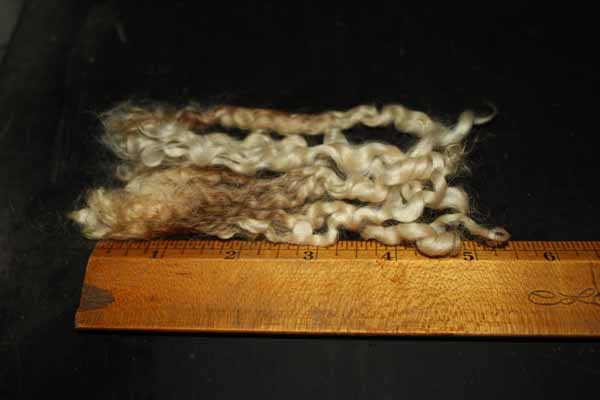 $105.00