Teeswater Fleeces » PFR 1040
3.10 lbs, 5.50" staple length. Shorn October 2020. Unblanketed fleece.
A pastured rain rinsed fleece. PFR  1040 is a Teeswater/BFL cross ending up with the white, high luster of the Teeswater and the pronounced and highly defined lock and purl. It will produced a springy, soft yarn or just be wonderful in many different projects.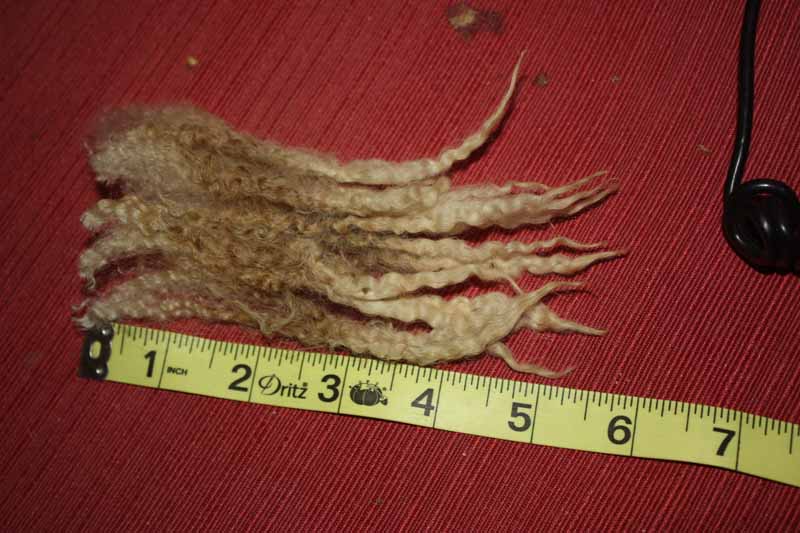 $68.20