Sheep Fleeces » Pitchfork 980
Category: Teeswater/Teeswater Cross Fleeces
4.40 lbs, 5.00" staple length. Shorn April 2019. Blanketed fleece.
Wider lock and wave on this high percentage Teeswater fleece. Lots of luster and curl.  This girl escaped from her coat for a spell so there is some minor VM. A small section (about a handful) has a scourable green mark from  the ram's marking harness.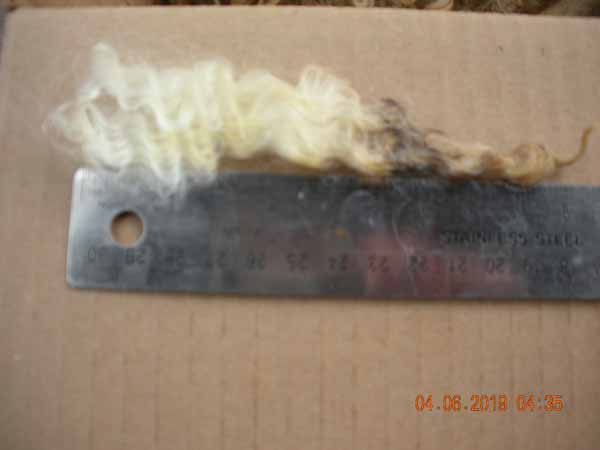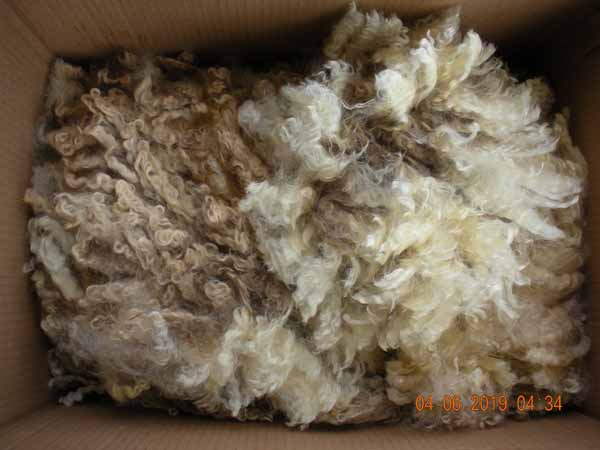 $85.00