Sheep Fleeces » PFR 980
Category: Teeswater/Teeswater Cross Fleeces
4.80 lbs, 5.50" staple length. Shorn December 2019. Unblanketed fleece.
Medium sized,  distinct locks with shiny luster and buttery hand feel. This is rain washed so it is low grease. We will divide the fleece upon request or sell by the oz, $2/0z.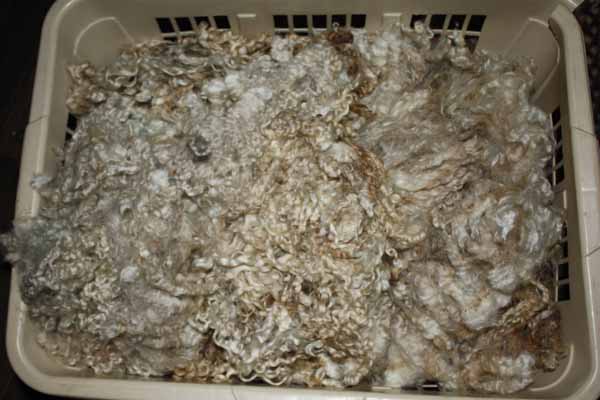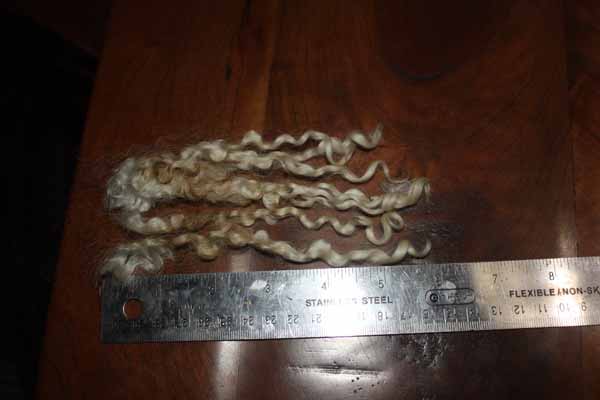 $105.00