Sheep Fleeces » PFR 949
Category: Teeswater/Teeswater Cross Fleeces
5.00 lbs, 6.00" staple length. Shorn November 2019. Unblanketed fleece.
Striking high luster fleece with small-medium distinct locks and purling. Because it is rain rinsed it has low grease weight. We will divide the fleece upon request or sell by the oz,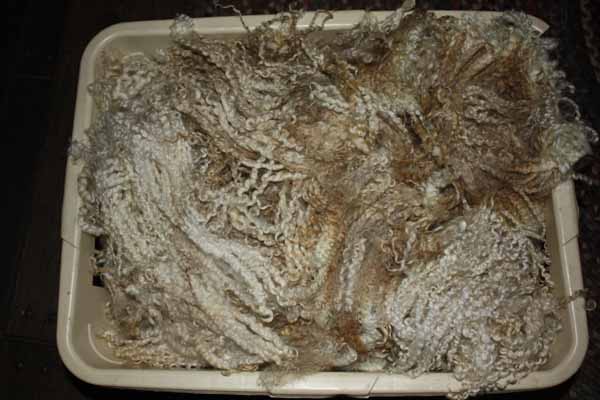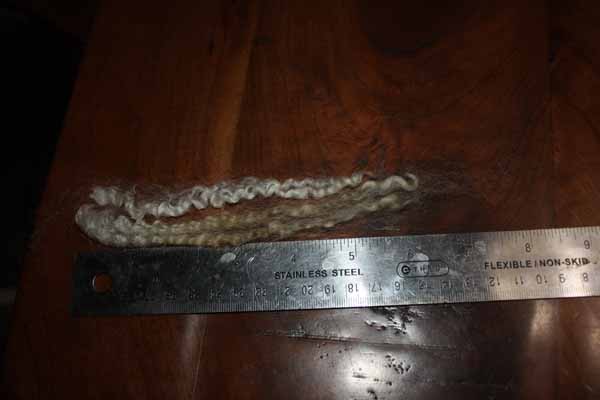 $2/0z.
$115.00 SOLD