Sheep Fleeces » PFR 1049
Category: White Romney Fleeces
5.20 lbs, 4.50" staple length. Shorn April 2020. Blanketed fleece.
PFR 1049 was selected as the Supreme White Ewe at the New York Sheep and Wool Festival in Rhinebeck, NY in 2019 as a ewe lamb. Her fleece is gorgeous; luster to spare, white, well defined crimp and lock! The hand feel of this fleece is very soft with plenty of spring.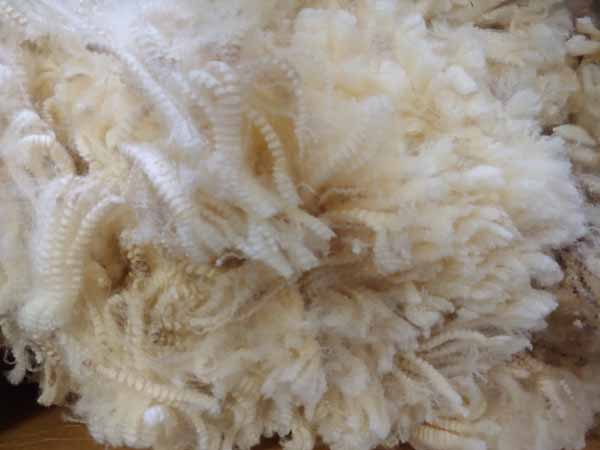 $78.00 RESERVED