Pelts » 424 C - white Teeswater ewe
Measurements: 47 X 24
Fleece Length: 3.00"
This stunning pelt is our best this year in terms of sheer spectacularity. The shine on the curls is so consistent across the entire skin, it's hard to believe this is a natural product. No holes.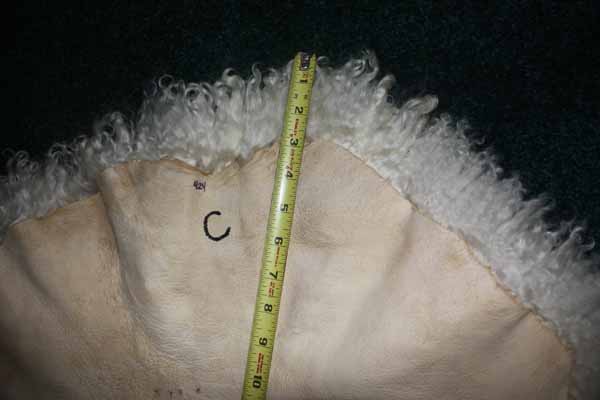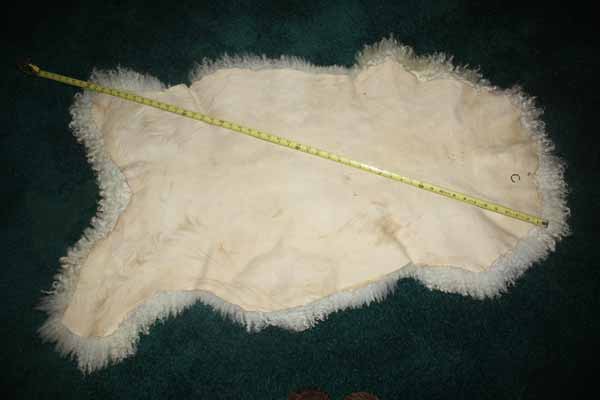 $300.00