Pelts » 424 B - Natural colored Teeswater cross lamb
Measurements: 44 X 25
Fleece Length: 4.00"
This otherwise gorgeous pelt has a 4" X 2" bare patch on the wool side, and three tiny holes that are invisible from the wool side. A black or dark brown Sharpie applied to the bare patch would render is nearly invisible, but we want prospective buyers to see it unaltered.  Brown on the outside, dark gray on the inside.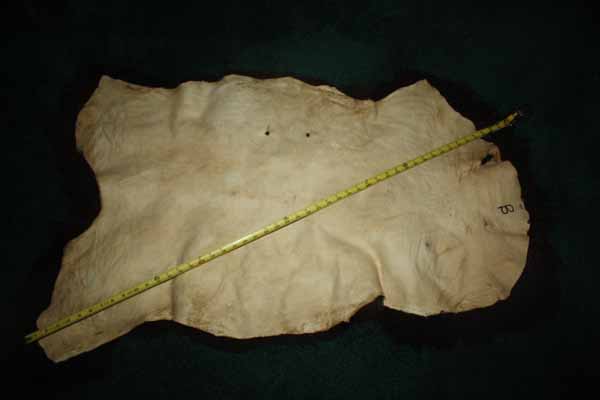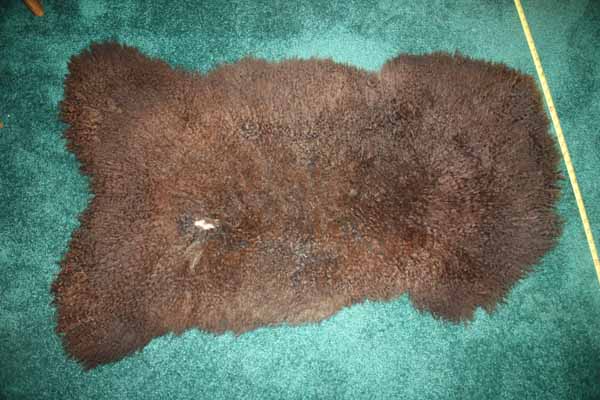 $175.00