Pelts » 366-6 Adult Romney
Measurements: 47 X 29
Fleece Length: 3.75"
A very large, dense and substantial pelt, perfect for the seating area of a sofa or large chair. Could also work as a rug in a low-traffic area. Several small holes along one edge, invisible from the wool side.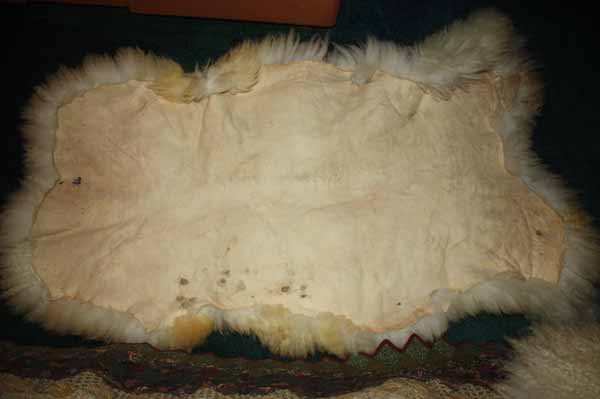 $150.00 SOLD