BFL Fleeces » Pitchfork 1102
2.30 lbs, 4.00" staple length. Shorn September 2020. Unblanketed fleece.
First shearing lamb fleece, shorn before hay feeding begins. Please do not overlook this fleece due to the color; the lambs lounge in front of a fan during the heat of the summer and it blows the dust into the wool. This is especially true for the BFLs due to the open nature of the fleece. We have included a photo below of a washed fleece sample from all of the white BFL lamb fleeces in this group. They wash up white and lustrous. All are quite similar: fine and well purled, sound with very little VM.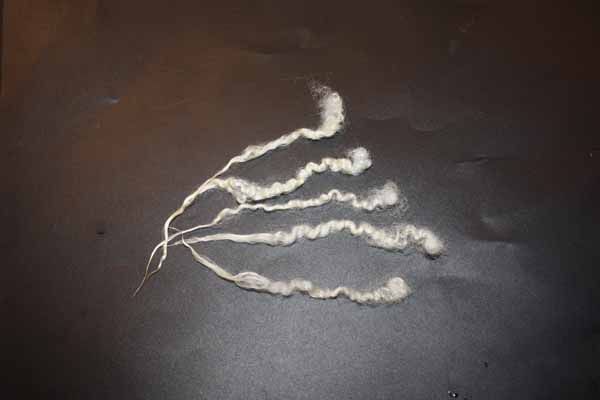 $55.00