BFL Fleeces
To order, please send us an email at pitchfork@usol.com. Indicate which fleece(s) you are interested in and your zip code. We will figure shipping and send you a PayPal invoice, unless you request another payment method. 
We sell clean, well-skirted, premium fleeces. They are guaranteed to be as described or your money back (including shipping!). The price listed is for the entire fleece. Shipping (via USPS Priority Mail unless requested otherwise) is extra and depends upon the destination. You can estimate shipping cost from our ZIP code (48473) to yours at the U.S. Postal Service website. Keep in mind that the box will add about 1.5 lbs to the shipping weight.
All fleeces are shorn and stored in a smoke-free environment.
If you would prefer to receive a ready-to-spin product, we can take the fleece directly to Zeilinger's Wool Processing in not-too-distant Frankenmuth, MI, for a small fee ($10 to cover gas) thereby saving one shipping charge (if you plan to ship it out for processing). Their website is www.zwool.com .
Fleeces are marked as SOLD when we have received payment. Fleeces marked RESERVED have been spoken for, but payment has not yet been received. They may still be available if the interested party does not follow through. We accept Paypal, personal check and money orders. Email us for our mailing address.
Fleeces are either shorn blanketed (covered while growing during the hay-feeding season) or pastured (uncovered while the sheep is on pasture, therefore no hay contamination). All are well-skirted.
---
Yang 2.90 lbs, 3.50" staple length. Shorn May 2022. Unblanketed fleece.
What a fleece! Tons of eye appeal with variegated grays with some brown tips. While she was uncoated, there is minimal vm.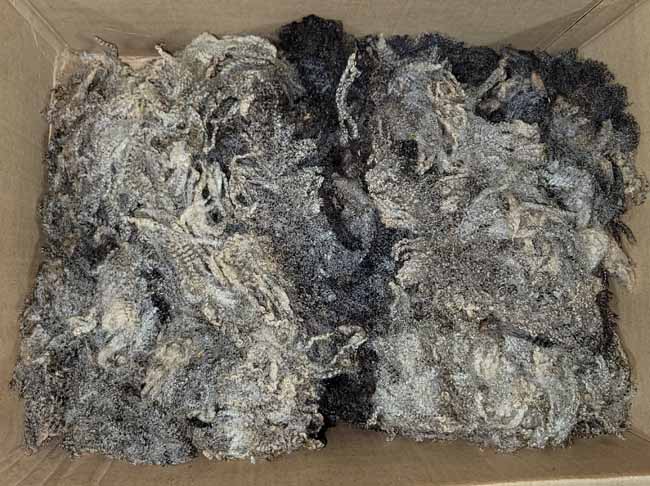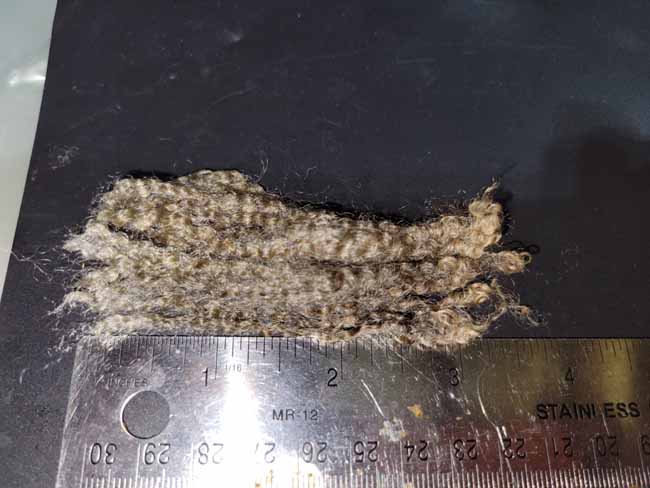 $87.00 SOLD
---
PFR 1152 1.40 lbs, 3.50" staple length. Shorn May 2022. Unblanketed fleece.
What a pretty, dainty fleece! Fine, separate locks with tight purling which will result in considerable spring and beautiful drape. There is minimal grease and no appreciable vm.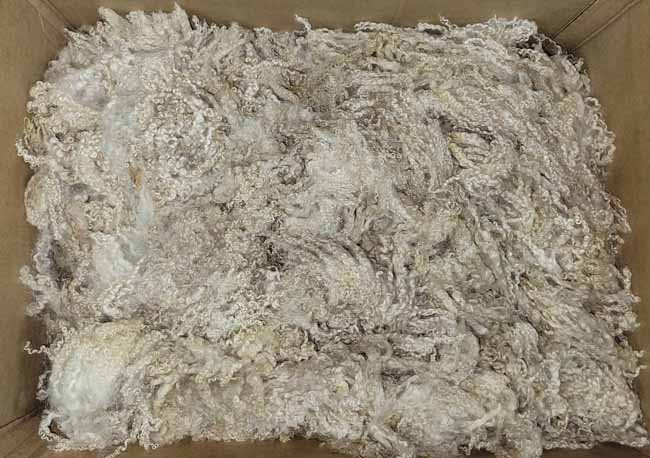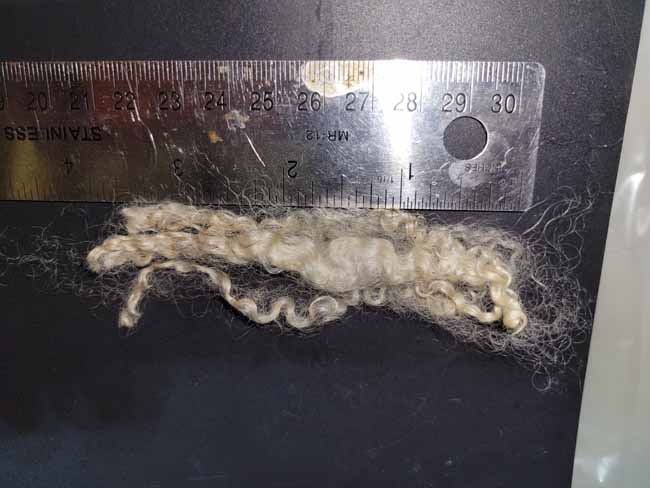 $42.00
3,894 views