Pitchfork Romney Rams
Pitchfork Romney Rams:
---
Hank (Anchorage 1514-17)
Single - Born 2017-02-23
Sire: Chapin 145 Dam: Anchorage 1228
A heavy-duty, square built ram with a nice fleece. First lambs in 2019 have his sturdy build and breed character.  He's working well with our genetics.  View his pedigree here: Hank (Anchorage 1514-17)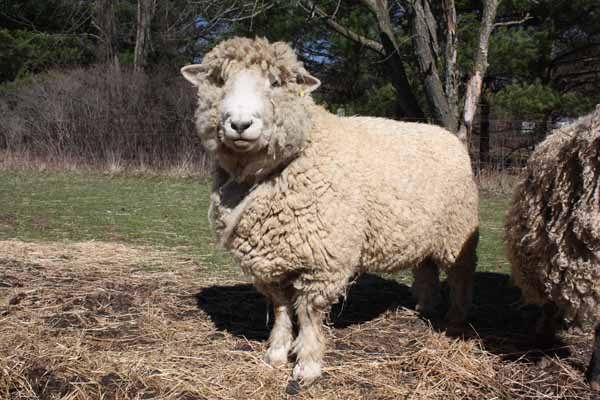 ---
Anchorage Farm 1486B-17 (Graeme)
Single - Born 2017-02-09
Sire: SORB-165 Dam: Anchorage Farm 1245B
We were pleased to add Graeme as our Natural Colored Romney flock sire! He's a gentle giant with good legs, mouth wool and disposition and passes those qualities to his lambs. Graeme has also added his length and  confirmation.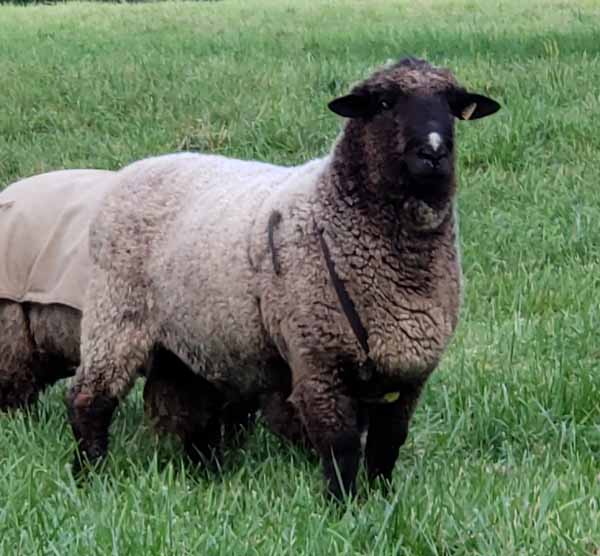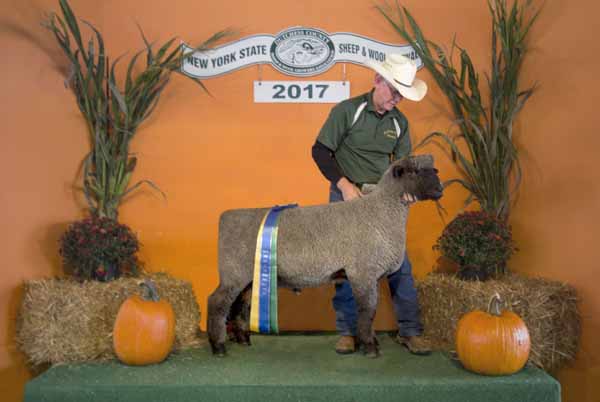 ---
Thor (SOR 1358)
Twin - Born 2016-12-30
Sire: Barnes 1099 Dam: SOR 998
A beautifully headed ram with great breed character, putting great fleeces on his robust, correct lambs. RR at Codon 171.
View his pedigree here: Thor (SOR 1358)
Thor was sold to Anchorage Farm in Saugerties, NY in May, 2022. He will surely sire more excellent lambs there.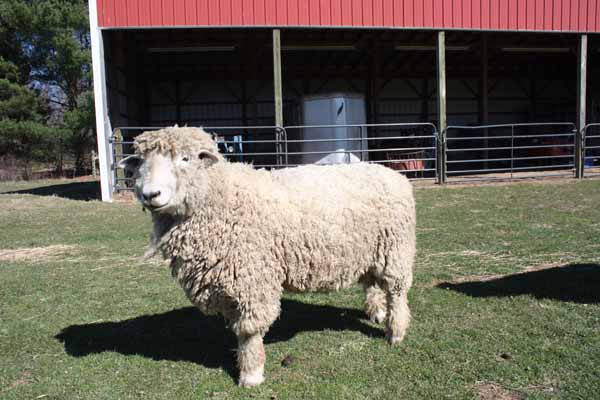 ---
Pitchfork 721
Single - Born 2013-01-27
Sire: Schwider 910 (Allin) Dam: SORB 49 (Aretha)
A super-long and correct ram with beautiful fleece. Champion and pulled out for Supeme Fleece at MSWF as a yearling. His lambs are long and correct with great fleece quality. RR at Codon 171
Sold as a lamb to Anchorage Farm. We bought him back in 2015 after breeding season.
View his pedigree here: PFR 721 (721)
---
Omar (PFR 934)
Twin - Born 2016-03-05
Sire: Kalina 514 (Kal) Dam: PFR 673
This straight white ram drafted into duty after the untimely death of his sire. As a lamb, he settled the majority of our white flock on the first go-around. He passed on his gorgeous fleece, strong frame and wonderful breed type.  He is RR at codon 171.
Sold into another flock in 2018 as we purchased new rams for genetic diversity. 
View his pedigree here: Omar (PFR 934)
---
Mr. Miogi (Chapin 69)
Single - Born 2013-01-26
Sire: Moosehill 254 Dam: Moosehill 112
Purchased as a yearling in 2014, Miogi was selected for his length of loin and overall traditional Romney breed character, both of which he is passing on to his lambs. He has an excellent disposition.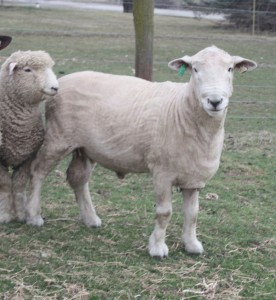 ---
Kal (Kalina 514)
Twin - Born 2014-11-08
Sire: Kalina Barker 1135 "Mac" Dam: Barker 775 "Tinkerbell"
It's hard to make a trip across the country and NOT pick out a new ram, as we well know. When we spotted this fall ram lamb in the Kalina Barker pens, we went in for a closer look and liked what we saw.  Square-built and rugged with a beautiful fleece and plenty of breed character, Kal is a nice fit for our breeding goals.  RR at Codon 171. His first lambs arrived February, 2016. 
Tragically, Kal died in the summer of 2016 as the result of a fight with another ram. We kept a son (PFR 934, Omar) to replace him. 
---
Mort (Morton 0080)
Twin - Born 2012-04-15
Sire: Pitchfork 433 - AI Dam: Morton 00500
We were hoping to bring back this boy's sire when the Mortons were done with him, but they couldn't bring themselves to part with him alive, so this is as close as we got. Mort passes on his outstanding fleece, great structure and athleticism to his lambs. 
Mort was sold to 3-S Romneys (Penny Swearingen) in the fall of 2016 to continue his breeding career.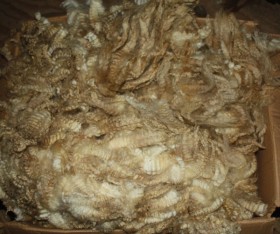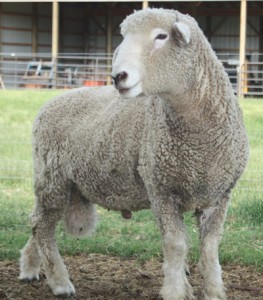 ---
Cyrus was purchased from Larry and Gaylia Bullock in Washington State. His sire, Claymoor 474-00 Imp. was a white ram imported by the Bullocks in 2002 from New Zealand. Cyrus passed on his excellent fleece and conformation to his lambs and moved our black flock significantly forward.
We lost Cyrus to cancer in the spring of 2012. We have a fair number of his daughters in our ewe flock that should cross well with the new bloodlines we are bringing in.
---
Halsey was purchased as a yearling from Lynn and Ethelma Barnes in the spring of 2009. His first lambs arrived in February, 2010. We appreciate the thickness, correct conformation and excellent breed character this ram has brought to our flock.
This ram is the sire of the Supreme Champion White Ram at the 2010 NYSWF. He is also the sire of the 2011 Maryland Sheep and Wool Festival Best Fleeced Romney, bred by Pitchfork and owned by Justin Andress of Windy Oaks Farm, Ottsville, PA.
Sadly, we lost Halsey in June 2013 to intestinal torsion. We have retained a son to take over where he left off.
---
Malcolm (SORB 165)
Single - Born 2011-02-21
Sire: Moosehill 233 Dam: SORB 117
We spotted this ram at the 2012 ARBA National Show in Oregon. We loved his straight, thick top, large, correct frame and excellent breed character, not to mention his beautiful, dark charcoal fleece. JoAnn and Kathy at Southern Oregon Romneys being the great salespeople that they are, we soon struck a deal and had him on a trailer back east before they could change their minds. His lambs exhibit many of his best attributes and his daughter are blending well with our other rams.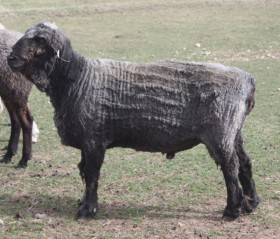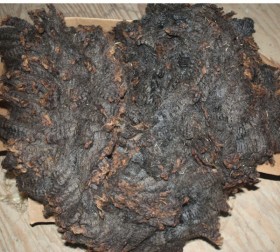 20,359 views