Teeswater Fleeces » PFR 1251
2.50 lbs, 4.00" staple length. Shorn December 2022. Unblanketed fleece.
This is a first shearing lamb fleece. It's very white, soft and lustrous. As you can see, there is some grease but pictured below is what the lock looks like with a warm water and Dawn soak.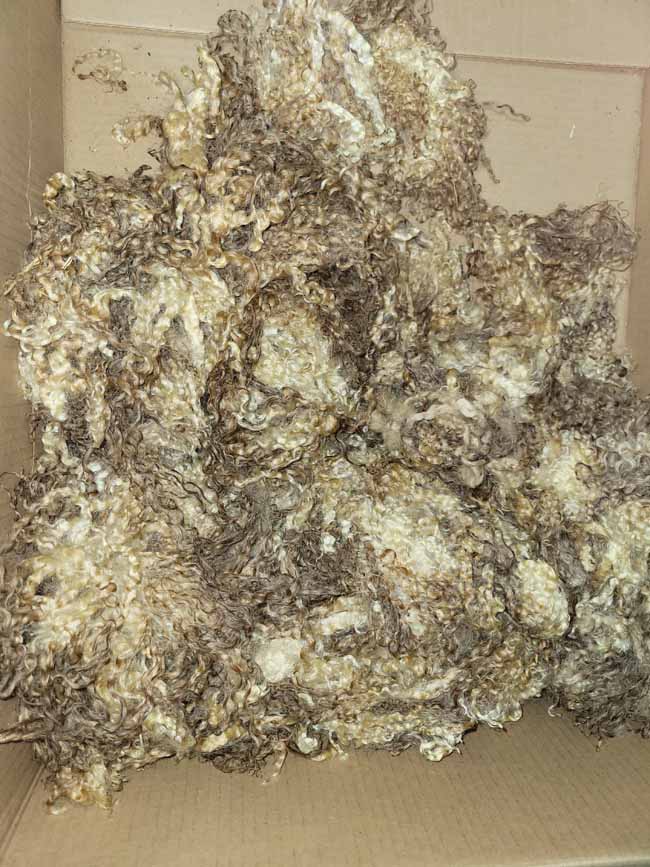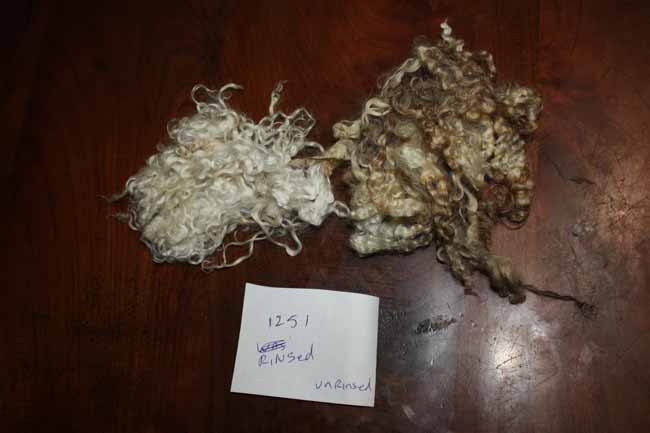 $62.50 SOLD