Sheep Fleeces » PFR 981 - 17 (WASHED)
Category: Teeswater/Teeswater Cross Fleeces
1.20 lbs, 5.00" staple length. Shorn September 2017. Unblanketed fleece.
We have lightly washed this fleece to preserve its locks. Great luster and handle, ready to dye.  Can be rendered snow-white from butt to tip with a bit more washing, but we did not want to hurt the lock structure.  Buy it all for $142.50  or what you need for  $8/oz.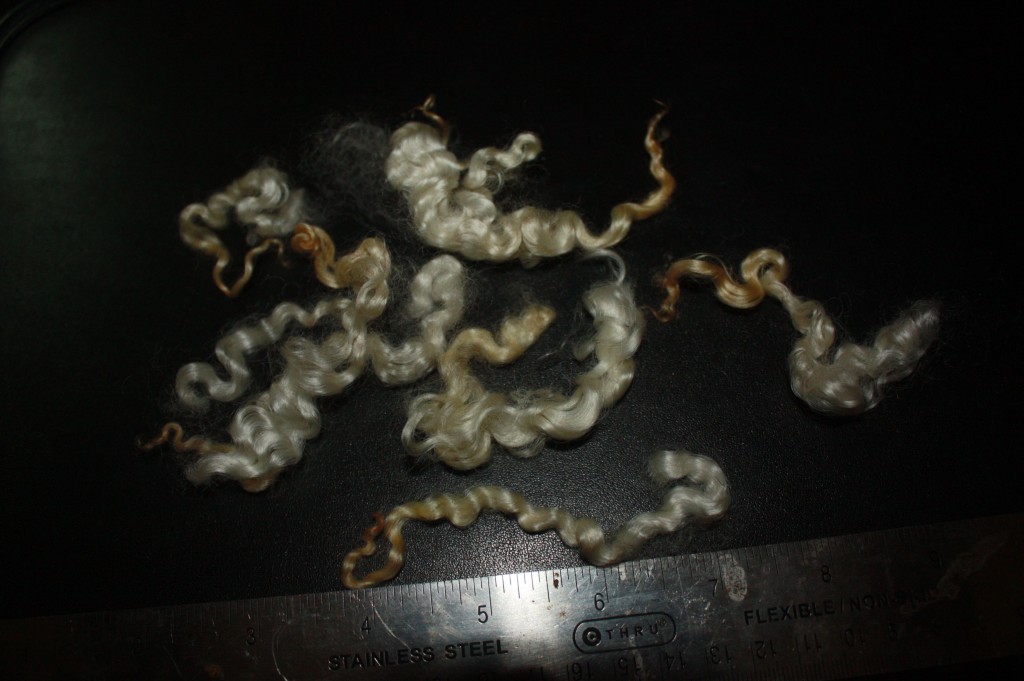 $142.50