Sheep Fleeces » PFR 949 -17
Category: Teeswater/Teeswater Cross Fleeces
5.00 lbs, 5.00" staple length. Shorn August 2017. Unblanketed fleece.
Gorgeous, well-formed locks on the finer side, excellent luster, silky-soft handle. Washes up bright white.  Unblanketed but minimal VM. We will also sell this by the pound at $30 per.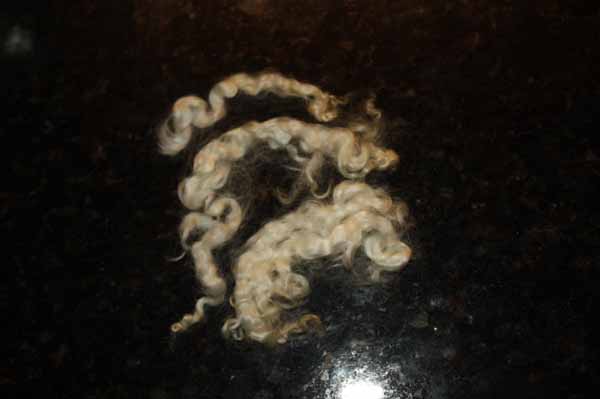 $150.00