Sheep Fleeces » PFR 946 (60% Teeswater, 40% BFL)
Category: Teeswater/Teeswater Cross Fleeces
3.80 lbs, 6.00" staple length. Shorn August 2017. Unblanketed fleece.
Silky, separate locks with lots of luster. Washes up bright white. Unblanketed but quite clean, with minimal VM. We will also sell it by the pound at $32 per.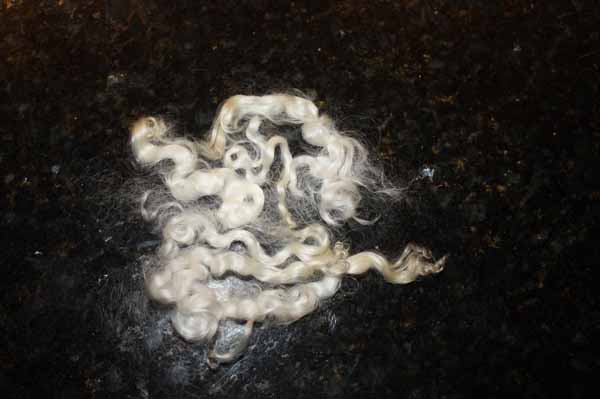 $114.00