Sheep Fleeces » PFR 1048
Category: White Romney Fleeces
5.80 lbs, 4.50" staple length. Shorn April 2020. Blanketed fleece.
What a fleece! As is visible from the picture, this fleece just "pops": tons of luster, very clean and beautiful crimp and lock structure. On top of all of that, it is buttery soft!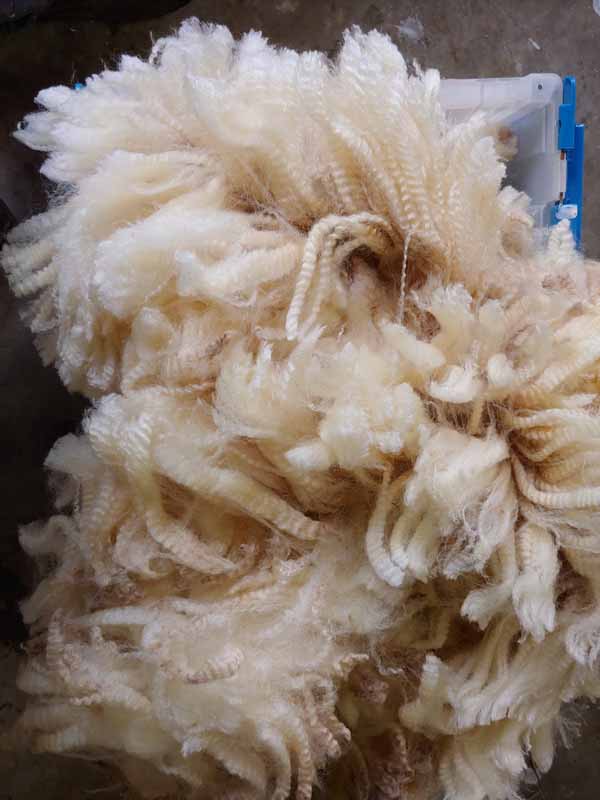 $87.00 SOLD