Sheep Fleeces » Ingrid
Category: Teeswater/Teeswater Cross Fleeces
3.10 lbs, 9.00" staple length. Shorn December 2018. Unblanketed fleece.
A lovely, long stapled Teeswater ewe fleece, much of it rain-rinsed so the yield will be higher than average. Unblanketed but pastured, so it is very clean. The lock below have not been washed -- this is how they looked immediately upon shearing.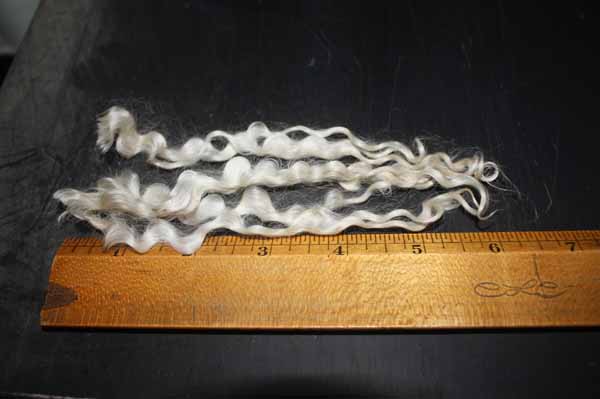 $90.00 SOLD