Sheep Fleeces » George
Category: Teeswater/Teeswater Cross Fleeces
6.00 lbs, 8.00" staple length. Shorn May 2017. Unblanketed fleece.
A hefty, long stapled, beautifully structured ram fleece. Lots of luster on medium to fine locks. Due to its large size, we will split this fleece into two batches of 3 lbs each if desired.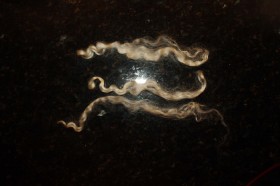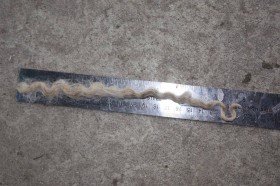 $210.00