Sheep Fleeces » 992 Romney yearling ewe
Category: Natural Colored Romney Fleeces
10.20 lbs, 6.00" staple length. Shorn December 2018. Unblanketed fleece.
This high-luster fleece exhibits some interesting color variation on a long, soft staple. Unblanketed but very clean due to low exposure to hay -- this girl grew most of this staple on pasture.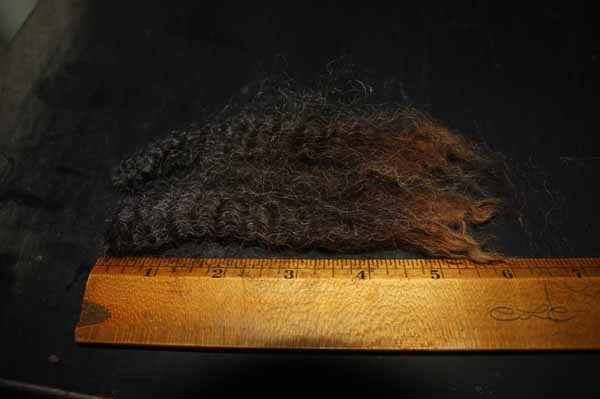 $110.00