Sheep Fleeces » 854 Teeswater ewe
Category: Teeswater/Teeswater Cross Fleeces
6.10 lbs, 6.50" staple length. Shorn December 2018. Unblanketed fleece.
Check out the luster, staple and structure of these locks. Silky handle, much of it is rain-rinsed and very low grease weight. Lots of lock here -- will split and sell by the pound at $25 per lb. The lock below have not been washed -- this is how they look immediately after shearing.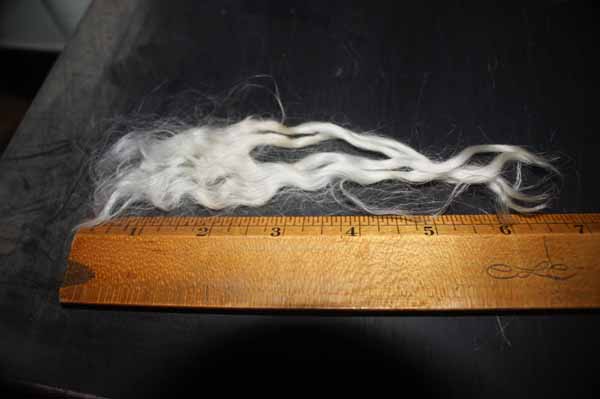 $150.00