Pelts » 366-4 Romney Lamb
Measurements: 40 X 21
Fleece Length: 2.50"
A beautifully fleeced pelt. proportionally longer when compared to width, will work well for display on a sofa or chair. Great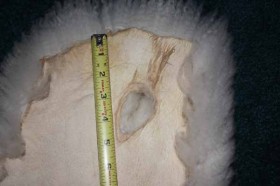 handle, lots of luster.  One hole at the very edge of one leg, nearly invisible from the wool side.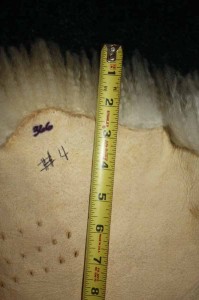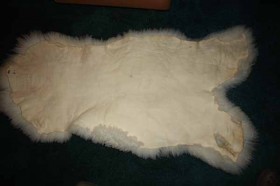 $100.00