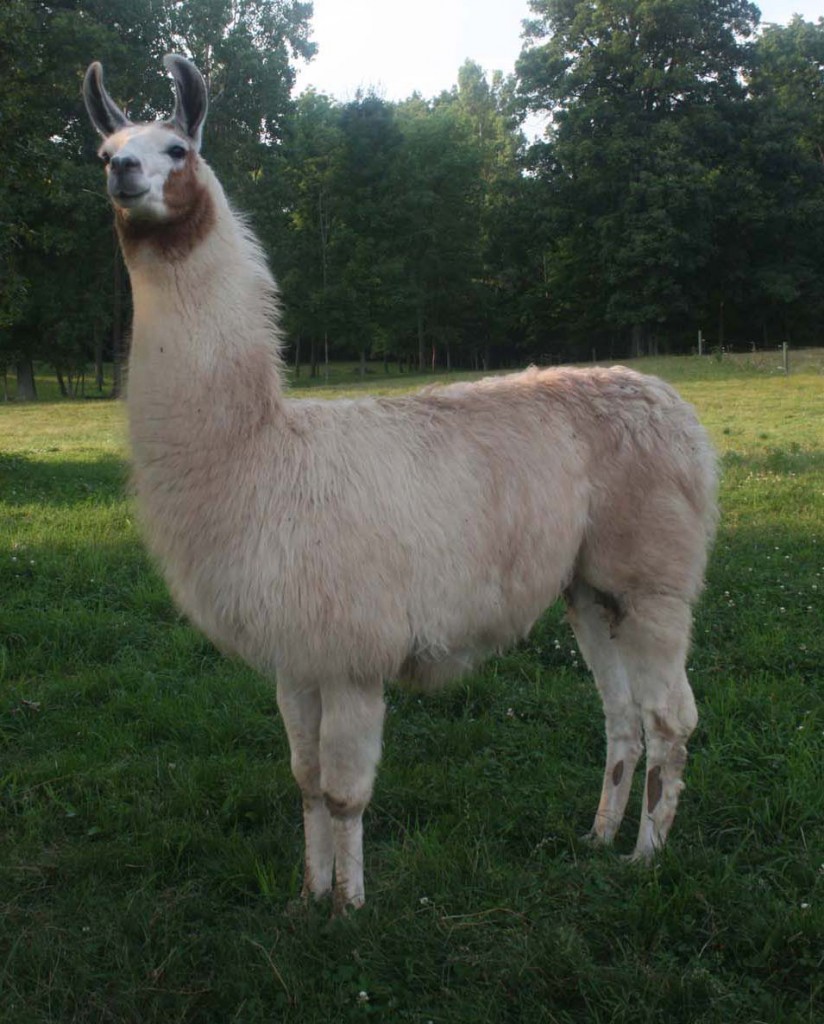 DOB: 6-3-2013
ILR # 287116
Sire: Woodsend Super Stretch
Dam: HI TRL Aeryn Sun
This male is a good representation of our breeding goals. He has extension with the  athletic frame and bone to back it up, great balance and correctness throughout. He is a muscular  390 lbs, 48″ at the withers. His calm demeanor and classic coat round him out nicely. He has sired four cria for us, three boys and a girl.
We have traded Pinot Gris to Beau Baty of Idaho for a male unrelated to our females. Info on Jesse coming soon.
Email (pitchforkATusol.com) or call 810-814-3408 for more information.
2,442 views